Welcome to the

Fairy Fencer F

wiki!
This is a wiki about Fairy Fencer F that anyone can edit!
4,235 edits made and 123 articles created since March 22nd, 2014.
This wiki contains unmarked spoilers.
Read at your own risk!
About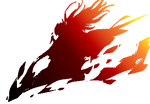 Fairy Fencer F is a 2013 fantasy role-playing game under Compile Heart's Galapagos RPG brand for the PlayStation 3. The story revolves around a young male named Fang who is thrown into a journey to unseal the goddess after freeing a fairy by the name of Eryn from her Fury weapon.
Featured Article
Tiara
Tiara is a Fencer with the blood of the evil god inside of her. She accompanies Fang on the journey to unseal the goddess.
Characters
Affiliates
Featured Video
Featured Image
Tiara rescued
Poll
Would you be interested in seeing a Fairy Fencer F 2 game in the near future?
Games
Offical Links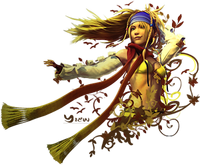 JRPG Games
Go to these sites for info or for help with your own wiki!
Aselia • Atelier • Breath of Fire • Chrono • Dinosaur King • Disgaea • Dragon Quest • EarthBound • Etrian Odyssey • Final Fantasy • Golden Sun • Hyperdimension Neptunia • Kingdom Hearts • Mana / Seiken Densetsu • Megami Tensei • Parasite Eve • Phantasy Star • Pokémon • Radiant Historia • Radiata Storys • SaGa • Star Ocean • Suikoden • Valkyria Chronicles • Valkyrie Profile • The World Ends With You • Xenoblade • Xenosaga • Yo-Kai Watch • Ys
Want your community included? See how!
See all of our JRPG gaming wikis!